This Lemon Blueberry Cheesecake Ice Cream is the kind of ice cream that you want to hide in the freezer and eat after the kids are in bed. See raspberry ripple ice cream pie recipe.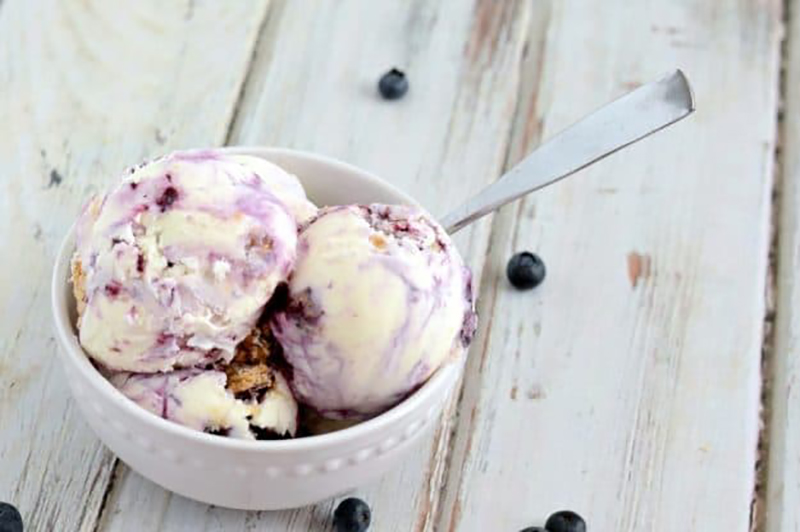 ---
Ingredients:
Berry mixture:
Ice cream base:
8 oz cream cheese, softened to room temperature
1 cup sugar
2 cups cream
1 cup milk
1 tsp vanilla
1 Tbsp lemon juice
1 tsp lemon zest
4 squares graham crackers (2 full crackers), broken into pieces
---



Instruction:
Boil blueberries and sugar in a small saucepan till berries burst and the mixture has thickened. (7-8 minutes) Cool completely and chill.
Beat cream cheese and sugar till smooth. Beat in the cream, milk, vanilla, lemon juice, and zest. Chill for several hours or till cold. Freeze ice cream in an ice cream maker.
Set aside 1/2 cup of the blueberry sauce. Layer the ice cream base, the remaining blueberry sauce, and the graham cracker pieces in a freezer container. Cover and freeze for 2-3 hours or till hardened. Serve with reserved blueberry sauce if desired.
Enjoy this lemon blueberry cheesecake ice cream and rate our recipe!
---