This earl grey lavender ice cream is delicate and smooth and it's so unique! Summer is coming and this is the perfect dessert to have on hand for warm evenings, or backyard bbqs! See sweet corn ice cream recipe.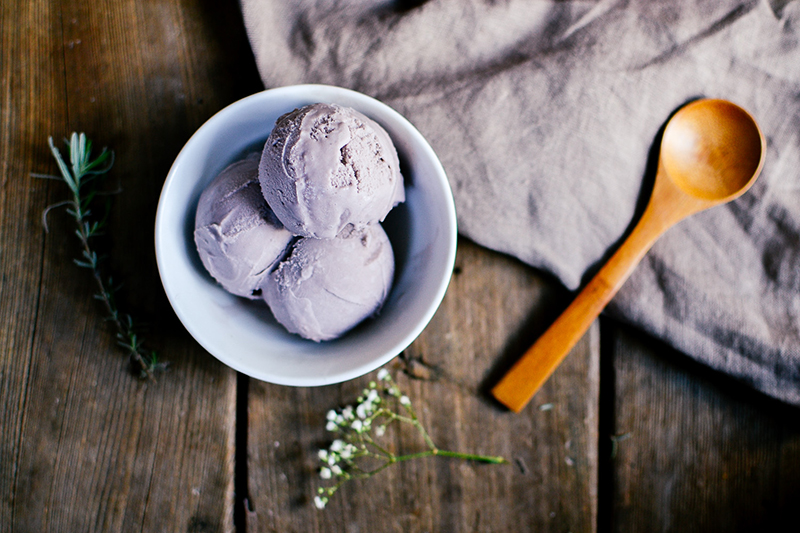 ---
Ingredients:
2 cups whipping cream
2 cups whole milk
1/4 cup of loose leaf earl grey lavender tea
4 egg yolks
1/3 cup sugar
*optional: purple food coloring
---



Instruction:
In a medium saucepan, combine the cream and milk together, and bring to gentle simmer over medium-high heat, and then remove from heat.
Place your tea into a large tea ball, and place into the hot milk mixture.  Allow to steep for 4 minutes.  Remove tea ball, and allow cream and milk mixture to cool.
In a large bowl, whisk egg yolks and sugar together.  Very gradually, whisk in the warm cream mixture (not too fast, or you'll cook your eggs!!).
Pour the mixture back into the saucepan and cook over medium heat, stirring constantly, until the mixture thickens.
Remove from heat, and allow the mixture to cool to room temperature.
*Optional:  add purple food coloring until the ice cream is at your desired color.  If you choose not to add any coloring, it will remain a light beige color!
Pour into your ice cream machine and follow your machine's directions.
Once it's done, place your lavender ice cream in the freezer for a couple of hours before serving!
---