Just follow the directions below to learn how to make homemade vanilla ice cream by hand. It's so easy to make and delicious. The possibilities are endless! You can adjust this recipe and make just about any flavor or color you want! See more ice cream recipes here.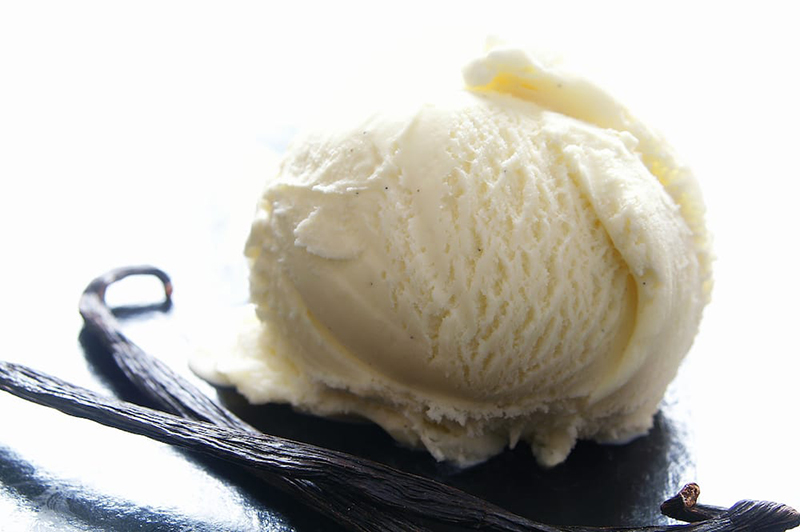 ---
Ingredients:
2 cups heavy whipping cream
2 cups half-and-half cream
1 cup sugar
2 teaspoons vanilla extract
---



Instruction:
Combine all ingredients, stirring to dissolve sugar completely.

To ensure your homemade ice cream will come out creamy, use heavy cream, half-and-half or milk with a higher percentage milk fat, such as whole milk. If the ice cream is made with a lower percentage milk fat, it has the potential to become icy.

Thicker ice creams usually involve the addition of eggs, egg yolks or cornstarch as stabilizers or thickeners. The ice cream "base" is basically a cooked custard that, when chilled very well, spins up into a creamy, but firmer ice cream.
No ice cream maker, no problem! To

make ice cream without an ice cream maker

, pour the ice cream mixture into a shallow container (glass or metal work best) that you've popped in the freezer previously to get nice and chilled. Store in the coldest part of your freezer until almost firm, but still soft enough to be stirred. For the next three hours, check the ice cream every 30 minutes and stir or mix with a hand mixer to keep it aerated and creamy.

Store homemade vanilla ice cream in the freezer in an airtight container with a piece of plastic wrap or waxed paper pressed directly onto the surface. This will prevent ice crystals from forming.
---