This Margarita Cake is perfect for a picnic on a warm day. You'll be surprised at how closely it tastes like the real thing. And if you want to try something different, see this lavender ice cream recipe.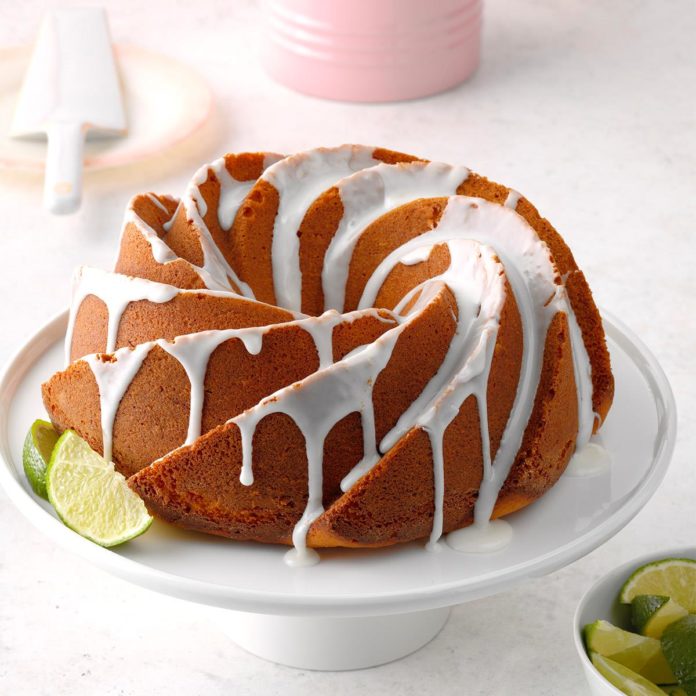 ---
Ingredients:
1 package lemon cake mix (regular size)
1 package (3.4 ounces) instant lemon pudding mix
1 can (10 ounces) frozen nonalcoholic margarita mix, thawed
4 large eggs, room temperature
1/2 cup butter, softened
2 tablespoons lime juice
3 teaspoons grated lime zest
Glaze:
1-1/2 cups confectioners' sugar
3 tablespoons lime juice
---
Preheat oven to 350°. Grease and flour a 10-in. fluted tube pan. In a large bowl, combine cake mix, pudding mix, margarita mix, eggs, butter, lime juice and zest; beat on low speed for 30 seconds. Beat on medium for 2 minutes.
Transfer batter to prepared pan. Bake 45-50 minutes or until a toothpick inserted in the center comes out clean. Cool in pan 10 minutes before removing to a wire rack to cool completely.
Meanwhile, combine glaze ingredients. Drizzle over cake.